Welcome To
EARLS RESTAURANT FOLKESTONE
Earls Restaurant Folkestone is one of Folkestone's best kept secrets and leading eateries. Under new ownership since 2012, Earls Restaurant Folkestone has undergone comprehensive refurbishment and currently has a flawless rating of 5 out of 5 on TripAdvisor and is currently ranked No. 3 Restaurant in Folkestone. Nestled in the beautiful West End, Earls Restaurant Folkestone is renowned for its elegant decor, friendly team and above all, its delicious Gourmet British Cuisine. Offering an eclectic A La Carte Menu as well as Sunday Carvery, Weekly Specials, Afternoon Tea and Children's Menu, Earls Restaurant Folkestone caters for every taste and appetite. Our drinks menu includes some of the finest wines from all over the world, each specially selected by our team and behind the bar you will find a comprehensive choice of draught & bottled beers, spirits, liqueurs, mixers and soft drinks. Our recently refurbished Gatsby Suite can cater for up to 120 seated guests and provides the perfect setting for weddings, parties, special events and meetings.
Our Menus
Browse at your leisure
Download our A La Carte menu by clicking HERE
Nibbles & Sides
DELICIOUS ON THEIR OWN OR AS An ACCOMPANIMENT 
Fresh garden peas with butter & mint
A portion of thick cut chips
Fresh mixed leaf salad with dressing
A selection of seasonal vegetables
Smooth & fluffy mashed potato
Freshly baked garlic bread topped with cheddar cheese
Served with aged balsamic vinegar, olive oil and chilli butter
Freshly baked garlic bread
Mixed Marinated Olives (v)
Mixed olives in a garlic & herb marinade
Appetisers
A beautiful selection to get your mouth watering
Chicken, Smoked Bacon and Avocado Caesar Salad
Topped with Garlic and Herb Baked Croutons
Served with Guacamole, Sour Cream and Tomato Salsa
Chicken Liver Brulee with Smoked Duck Breast
Served with Hoisin Sauce and Pomegranate Salad
Salmon Platter Smoked and Cured in House
Dill and Beetroot Cured Salmon Gravlax with Fennel Apple and Pickled Cucumber Salad
Grilled Goats Cheese with Chicory Toasted Pine Nuts (v)
Served with a Raspberry Dressing
Deep Fried Breaded White Bait
Served with a Sweet Chilli Sauce
Courgette & Brie Fritters (V)
Courgette & Brie Deep Fried in Beer Batter. Served with a Selection of Dips
Seasonal Homemade Soup with Bread & Butter
Main Courses
Succulent dishes with mouth watering flavours
Roast Dish of the Day (Sundays Only)
Served with Seasonal Vegetables, Roast Potatoes, Home Made Yorkshire Pudding and Rich Pan Gravy
Sausage of the Day with Whole Grain Mustard Mash, Seasonal Vegetables and Rich Red Onion Gravy (Vegetarian Option Available)
Pan Roasted Smoked Haddock
Topped with Melted Welsh Rarebit, Creamed Leeks and Crushed Minted New Potatoes
Twice Baked Cheddar Cheese Souffle (v)
Served with a Sweet Red Onion Puree, Seasonal Vegetables and Dauphinoise Potato
Beer Battered Fish & Chips
Hand Battered Fillet of Deep Fried Cod in London Pride Beer Batter served with Hand Cut Chunky Chips, Peas, Salad Garnish and Home Made Tar-Tare Sauce
Spicy Bean Burger served in a Brioche Bun with Melted Cheese and Tomato, Hand Cut Chips, Gherkin Mayonnaise and Salad Garnish
Home Made Beef Patty served with Guacamole, Sour Cream, Tomato Salsa and Melted Cheese served in a Brioche Bun with Hand Cut Chunky Chips and Salad Garnish
Wards West End Gourmet Burger
100% Beef Patty Topped with Bacon, Tomato and Melted Cheese served in a Brioche Bun with Hand Cut Chunky Chips, Salad Garnish and Gherkin Mayonnaise
Tender Cuts of Steak Cooked in a Rich Guinness and Mushroom Sauce, Topped with a Puff Pastry Lid served with Seasonal Vegetables and Mashed Potato
Home Made Fish Pie, Cooked in a Cheese and Dill Sauce, Topped with Mashed Potato served with Garden Peas and Salad Garnish
Chicken Breast Wrapped in Parma Ham
Filled with Mozzarella and Served on a bed of Linguine Pasta topped with a Carbonara Style Sauce and Basil Oil
Served with Roasted Vine Tomato, Hand Cut Chunky Chips, Grilled Field Mushroom and Green Pepper Corn Sauce
Slow Cooked Confit of Duck Leg
Served with Fondant Potato, Sauteed Green Beans and Smoked Bacon And a Honey and Orange Jus
Coated in Sweet Masala and Mushroom Sauce With White and Black Pudding, Apple Mash and Sauerkraut Slaw
ADULTS
1 COURSE @ £11.95 | 2 COURSES @ £15.95 | 3 COURSES @ £19.95
 CHILDREN (0 – 10 YEARS)
1 COURSE @ £5.95 | 2 COURSES @ £8.45 | 3 COURSES @ £10.95
Earls Carvery
The FINEST SUNDAY LUNCH FROM 12pm – 3PM
Served with fresh Seasonal Vegetables, Roast Potatoes, Yorkshire Puddings, Crackling and Pan Fried Gravy
2/3 Courses includes Appetiser & Desert from A La Carte Menu. On certain Sunday Carvery dates, management reserve the right to change without notice from a choice of 1 or 2 courses to a set 3 course carvery
Sandwiches
All served with Crisps and Salad Garnish
A choice of fresh Brown & White Bread or White Baguette (extra £0.75)
Warm Cumberland Sausage & Wholegrain Mustard
Mozzarella, Tomato and Basil (v)
Cheddar Cheese, Spring Onion and Mayonnaise (v)
Crispy Smoked Bacon, Lettuce and Tomato
Grilled Brie and Cranberry Sauce (v)
Thick Cut Roasted Gammon Steak
Prawns Bound in a Marie-Rose and Dill Sauce
Smoked Salmon, Cream Cheese and Cucumber
Little Diners
DeLICIOUS MEALS FOR SMALLER MOUTHS
Served with Chips or Mashed Potato and Peas or Baked Beans. Includes Ice Cream
0 – 10 Years Old @ £7.95
Juicy Grilled Pork Sausages
Cod Fingers Coated In Breadcrumb
Succulent Chicken Breast Nuggets Coated In Breadcrumbs
100% Beefy Patty served in a Brioche Bun
Download our Wine List by clicking HERE
Wine Cellar
A SELECTION OF FINE WINES FROM AROUND THE WORLD
BY THE GLASS: SMALL – £4.00 | LARGE – £6.00
Download our bar drinks menu by clicking HERE
Louis Felipe Edwards Sauvignon Blanc 2011/13
A Typical Zingy, Fresh Sauvignon Blanc With Lots Of Grassy, Herbaceous Aromas And A Touch Of Lime Sorbet, Melon And Passion Fruit
Louis Felipe Edwards Chardonnay 2012/13
A Youthful And Vibrant, Un-Oaked Chardonnay, Displaying Melon, Stone Fruit And Pineapple With A Zippy, Citrus Structure
Louis Felipe Edwards Pinot Noir 2012/13
The Grapes For This Quite Light, Refreshing Red Berry And Cherry Centred Wine Were Grown In Cooler Vineyard Sights In The Maule Valley
Louis Felipe Edwards Merlot 2011/12
Bright Ruby-Red, This Un-Oaked Merlot Shows Black And Red Cherry, Spicy Plumb And Blackcurrant All Wrapped Up In The Velvety Textured Palate
SPECIALLY SELECTED CHILLED WHITE WINES
Henri La Fontane Chablis 2004
Pale Yellow Wine With Green Tints. It Has Typical Steely, Mineral Aromas And A Hint Of Butter. Crisp And Flinty, Perfect With Prawns, Salmon And Smoked Fish.
Louis Jadot Bourgone Chardonnay
Hints Of Nuttiness And Orchard Fruit Aromas. On The Palate It Is Precise And Focused, With A Medium-Bodied Texture And Abundant, Crisp White Fruit Flavours.
Villa Maria Sauvignon Blanc
Villa Maria's Is A Classic Style-Crisp And Fresh With Ripe Gooseberry And Kiwi Fruit Palate. Excellent Balance Of Acidity. Full Flavoured Style- This Is A Real Treat.
Vendage Pinot Grigio California
This Straw-Coloured Wine Has A Light, Pleasant Nose Of White Flowers And An Engaging Feminine Personality. The Wine Is Refreshingly Dry, With Light Body And A Short Perfumed Finish.
Rare Vineyards Marsanne D'oc Viognier Pays D'oc
A Blend Of Rhone Varieties Grown In The Warm Vineyards Of D'oc Region Of Southern France. An Un-Oaked, The Emphasis Is On Fresh, Lively Citrus Fruit Backed By Notes Of Peach Blossom, The Finish Is Soft And Rounded
Matured for extra smoothness, this silky and elegant Faustino wine complements red and cooked meat dishes, especially roast lamb and lamb chops, poultry with spicy sauces and mild cheeses.
Louis Jadot Bourgogne Pinot Noir
This Clear Garnet Wine Breathes Plumy Black Fruit With A Slight, Pleasant "Gamey" Note. Fresh And Juicy Fruit Conveys A Slightly Sweet Impression, But It's Held In Balance By Crisp, Lemony Acidity; There's A Hint Of Smooth Tannins In The Long, Berrylike Finish.
Rare Vineyards Malbecs Pays D'oc
Malbec Has Recently Become Appreciated By The Discerning Wine-Drinker Looking For Something A Little Different From The New World And Argentina In Particular. However, Malbec's Home Is In South-West France As This Velvety, Overtly Fruity Wine With Violet Aromas And Some Spice On The Palate Shows.
Rare Vineyards Pinot Noir, Vin De France
The Pinot Noir Grapes Come From The Vineyards Located In The South-West Of Languedoc Roussillon, Close To The Pyrenees Mountains, About 30% Of The Blend Is Aged In French Oak. The Smooth, Velvety Palate Shows Cherry And Blueberry Flavours Backed With A Hint Of Sweet Oak Spice.
SPARKLING WINES, ROSE' & CHAMPAGNE
Rare Vineyards Cinsault Vieilles Vignes Rose
This Cinsault has a flowery and intense bouquet of gooseberry enhanced by a fresh and full fruity palate with lovely after taste of blackcurrant.
This delightfully fruity rose wine shows flavours of red berries and peaches, complemented by soft, floral notes. The balance between crispness and sweetness is ideal, with a smooth, refreshing finish.
Marques De La Sardana Cava Brut
This wonderful Cava offers inviting aromas of green pears and apple blossom which lead to crisp, zesty fruit and a generous sparkling finish.
With a wonderful peach and apricot aroma, it has a fresh, zingy palate with just a touch of sweetness and a clean, lingering finish. Best enjoyed as aperitif or with antipasti.
Veuve Clicquot Yellow Label Brut
Clicquot's Signature Brut Non-Vintage Is Loved By The World Over For Its Crisp, Full Flavours, Consistent Quality And Celebratory Yellow Label. A Blend Of Two-Thirds Black Grapes For Body, Balanced With One-Third Chardonnay For Elegance.
Moet De Chandon Brut Imperial
Brut Imperial Is A Balanced Assemblage Of The Three Vine Varieties Disclosing A Succession Of Elegant And Harmonious Sensations, A Fresh Maturity, Supple And Refined Lines, Inspiring Well-Being And An Emotion Which Is Appreciated And Shared.
The delicate light pink colour with finely beaded bubbles complements the deliciously lifted strawberry and floral nose. Best enjoyed as an aperitif or with antipasti.
D'vine Merlot Rose Delle Venezia
A Strawberry-Fruited Rose, Made From Merlot Grown In The North-East Of Italy.
Ask for our daily specials including the vegetarian dish of the day and pasta special.
Earls Restaurant Folkestone uses locally sourced fresh meat from Watson Neal & Sons Butcher & our Fish is locally sourced from Griggs of Hythe.
All food is prepared in a kitchen where nuts, gluten and other allergens are present. If you have a food allergy please inform us when ordering your food. Weights are approximate at time of cooking.
Sleep
@ OUR BOUTIQUE HOTEL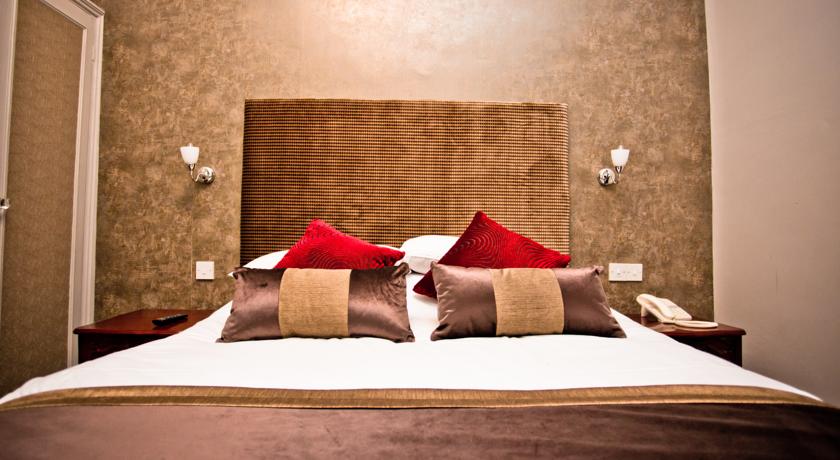 Wards Hotel Folkestone is our elegant, comfortable boutique hotel. Under new ownership since December 2012 the hotel has gone through extensive refurbishment and is now proud to be rated number 1 hotel Folkestone on TripAdvisor. Family-run, Wards Hotel Folkestone offers a warm welcome, relaxed, friendly atmosphere and has a high reputation for great value for money, friendly efficient service and above all, for providing a memorable experience for our guests. Make sure you book direct with us on our website to get the guaranteed best available rate, complimentary breakfast and a complimentary glass of house wine upon arrival.
Gatsby Suite
THE PERFECT VENUE FOR YOUR EVENT
The Gatsby Suite @ Wards Hotel Folkestone is a versatile function facility that can cater for up to 90 guests seated or 120 guests for a buffet style event. Recently fully refurbished The Gatsby Suite offers a spacious, open plan environment which provides the perfect setting for weddings, parties, special events and meetings.
Various catering options are available from full 3 course menu to buffet & light refreshments and with its own private bar, The Gatsby Suite is the perfect setting to impress your guests. Contact us to discuss your requirements and we'll be delighted to show you around.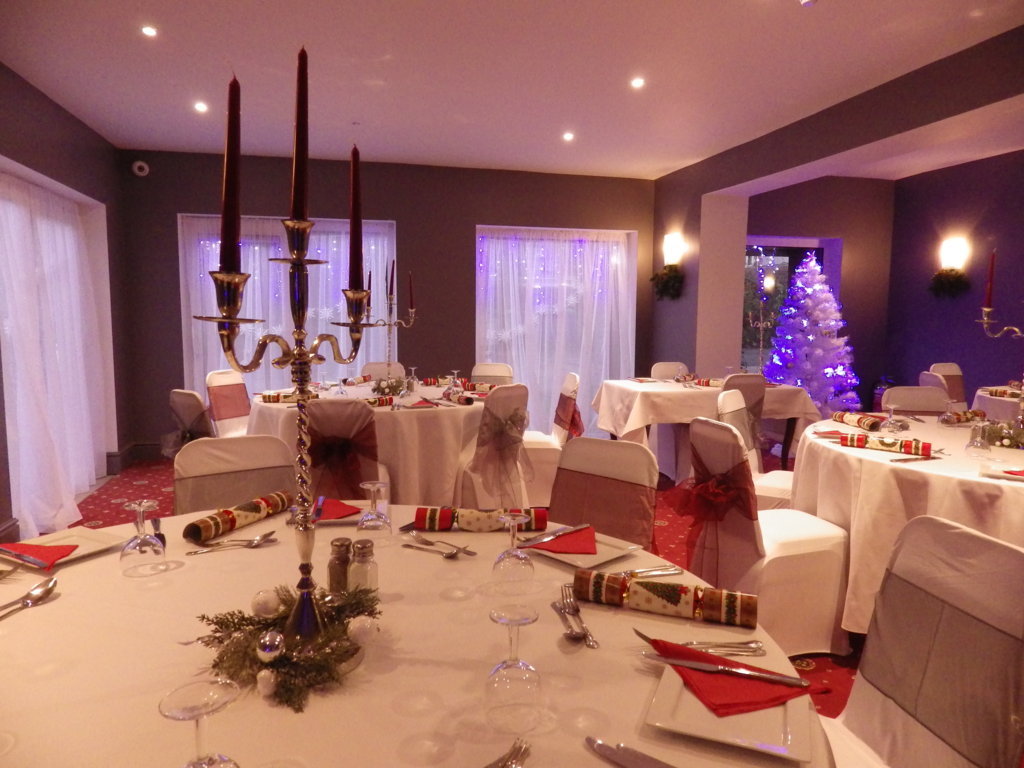 Gallery
FOOD, STAFF & RESTAURANT
Contact Us
WE'D LOVE TO HEAR FROM YOU
Find Us
IN FOLKESTONE'S WEST END
Our Partners
SUPPORTING OTHER LOCAl BUSINESSes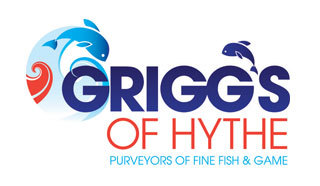 Griggs of Hythe are a wholesale fishmongers,who supply chefs with a great variety of fish. We supply good quality fresh, smoked and frozen fish and shellfish at a reasonable price.
We are situated on the fisherman's beach at Hythe (where the fishing boats arrive), and supply a lot of fresh local fish and shellfish. We also have daily supplies from fish markets around the country and from the Boulogne fish market.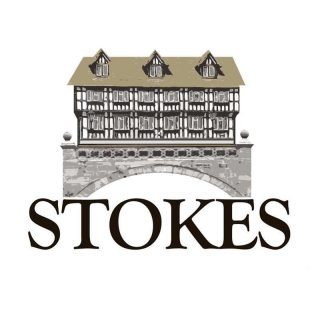 It's the delicious coffee and tea that keeps customers coming back for more! Stokes have been producing quality freshly roasted coffee and fine teas for more than 100 years. It is this vast experience and knowledge of coffee and tea which has ensured that stokes is a leading figure in the catering and retail industries.